"Obama has arrived at Marka Airport in Amman, Jordan today and will hold a press conference shortly after his arrival.

Obama exits his plane at Marka Airport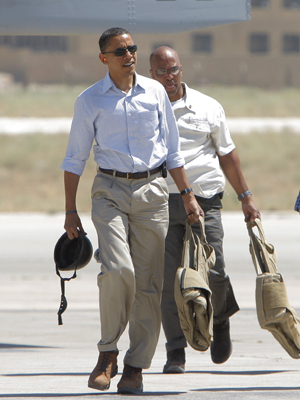 Obama with Senator Jack Reed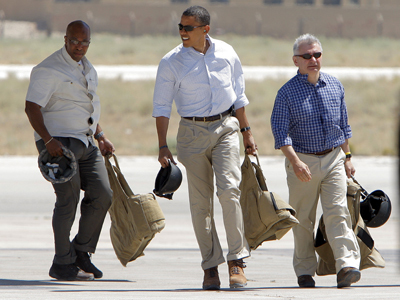 Obama meets with several aides on the runway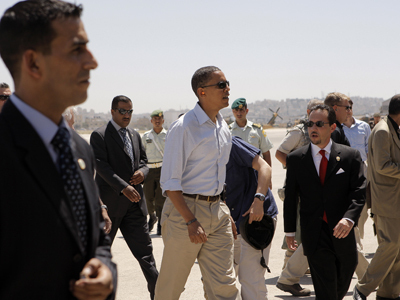 Earlier in the day, Obama met with Maamoun Sami Rashid al-Alwani, governor of Iraq's Anbar province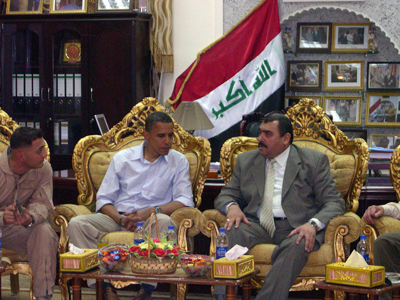 Also released today was the following image of Obama meeting General David Petraeus on the runway at Baghdad International Airport yesterday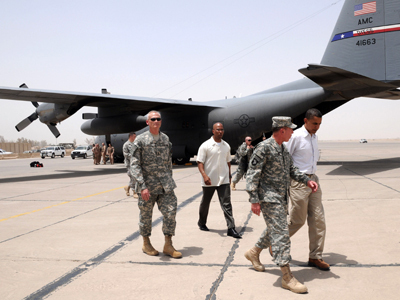 Barack's been busy. Since arriving in Iraq on Sunday, he's already met with the president and the prime minister of Iraq, as well as top U.S. commander in Iraq General David Petraeus and U.S. ambassador to Iraq Ryan Crocker. Obama has spoken positively of the meetings and following his meeting with Prime Minister Maliki, a spokesman for the Iraqi government said that officials in the country share the candidate's hope that U.S. combat forces could leave by 2010.

Obama arrives at the office of Iraqi Prime Minister Nouri al-Maliki on Monday for a meeting with the prime minister and other officials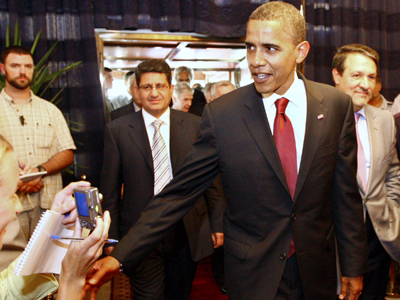 Obama with Prime Minister Maliki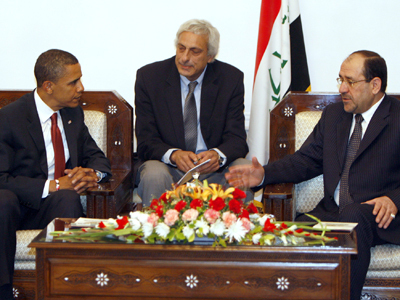 A video of the meeting

Obama with Iraqi President Jalal Talabani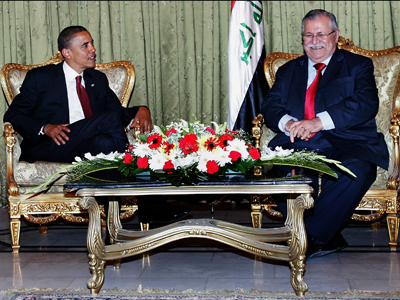 Obama leaves the office of the prime minister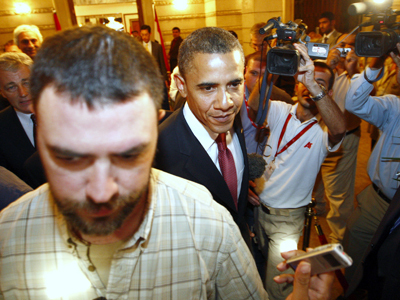 Obama with Ryan Crocker and Senator Chuck Hagel