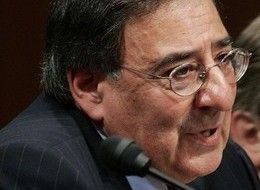 The UK Times profiles Lady de Rothschild, a wealthy Hillary Clinton supporter considering voting for John McCain. Bill Clinton's chief of staff is quoted on the difficulty of satisfying such people:
Leon Panetta, Bill Clinton's former White House chief of staff, was tasked by the Obama campaign this summer with soothing ruffled feelings and helping Hillary loyalists to get over their sense of loss. It has been a demanding assignment.


"There is a sense of entitlement that almost seems to be inbred," Panetta said. "They are convinced Hillary is the one who should be assuming the mantle and it's tough to crack that."

Rothschild is the founder of Together4Us, a group formed to "honour" Clinton and the nearly 18m voters who supported her in the primaries. Among its demands were a state-by-state roll-call of votes - a final show of muscle by the vanquished Clinton - and a prime speaking slot for her.

They got what they wanted after Obama caved in last week. Seasoned advisers fear the convention is shaping up to be a divisive Bill and Hillary psycho-drama. "It's not something that I would have recommended, but they're trying to bend over backwards as far as they can to accommodate her," said Panetta. "I'm a little disturbed that this keeps playing out."