Clinton: If We Don't Agree With President, We Can Call Michelle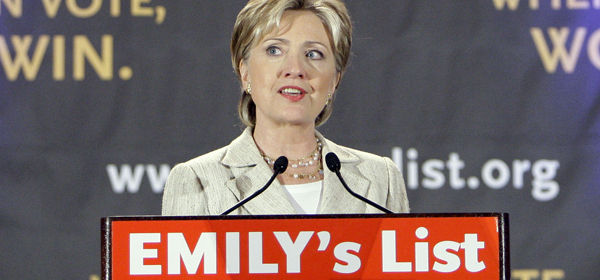 ABC News' Eloise Harper reports: Sen. Hillary Clinton used to say that she was the one who could answer the phone at 3 a.m. and know what to do as president. Speaking at the Emily's List lunch, Clinton, after congratulating Michelle Obama for her speech last night, said if the president isn't on her side -- call his wife.
"I know a little bit about how the White House works," Clinton said. "And, you know, if the president isn't exactly on our side -- call the first lady, and with Michelle Obama, we are going to have somebody who answers that phone."
Clinton also expressed how personal politics is to her, and when you run for office, you never know what you are going to get.
"For those who supported the women who have run -- the women who are holding office -- please remember that it's not just about politics -- it's really personal. Because when you start running, you have no idea where the path will lead."
Clinton also had words of thanks for the group of women at the event.
"Your work is putting more cracks into that glass ceiling, and thanks to you, one day, it will completely shatter."